Jordan Ramis PC is excited to announce the Third Annual Women & Leadership event!
Designed to motivate, inspire, and educate women who are leaders or aspiring leaders.
Food, drinks, and whiskey tastings will be provided.
Urban Studio
935 NW Davis St.
Portland, OR 97209
Agenda:
5:00-5:45pm Registration, Networking, Hors d'oeuvres & Whiskey Tastings
5:45pm Introduction to Adelante Mujeres
6:00-7:00pm Panel Discussion
7:00-8:00pm Door Prize Winner & Networking
8:00pm Event Concludes
With the goal in mind of bringing women and allies together to network, discuss issues regarding careers and growth, and enjoy the company of like-minded colleagues, this promises to be a candid and engaging conversation where we hope to:
Celebrate notable success stories and talk about lessons learned along the way
Explore current challenges, trends, strategies, and solutions to common concerns and challenges that women face in today's workplace - both as employees and as employers.
Explore roles and responsibilities of leadership in successful inclusion strategies
Examine the different perceptions and worldviews that can impact advancement
Explore generational differences in expectations and how they can impact workplace policies and perspectives
Attendance is not limited to women—all are welcome.
All proceeds will be donated to Adelante Mujeres.
Adelante Mujeres means women rise up and we are working to build a more just society by empowering Latinas to lead. We partner with more than 8,000 people annually through programs that provide education, enterprise and leadership opportunities.
Our Chicas Youth Development Program partners with local public schools and more than 600 girls in grades 3-12 each year to offer after school programming that instills confidence, provides academic support and much more. 100% of seniors graduate from high school and 96% enroll in college through this program.
We are at a pivotal time in history. Latina women face daunting challenges. At Adelante Mujeres, we are building leaders who have healed from past trauma and learned to believe in themselves. Leaders who understand that an "us versus them" mentality will not help heal divides. Leaders who understand how interdependent we are. Leaders willing to engage in the important work of healing and deep listening in order to build peaceful communities.
Right now, in Oregon, there are more Latina women than ever before rising to this occasion, wanting to be leaders, and they are looking to Adelante Mujeres to help them do it. But we can't meet this growing need without your help. The average cost for one person to join our programs for one month is $100.
Join us as we fight economic disparity with education and enterprise; as we fight injustice by building leaders; and as we fight hate with healing. With your help, we can build a community where everyone thrives. Please visit adelantemujeres.org to learn more and invest in this crucial work.
Panelists: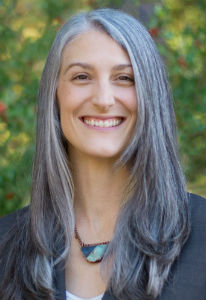 Caylin Barter
, Environmental and Natural Resources Attorney, Jordan Ramis PC
Caylin J. Barter is a water and natural resources lawyer in the Environmental Practice Group at Jordan Ramis PC. She advises private landowners, businesses, and public entities alike in matters involving water rights, natural resources, environmental regulations, and related issues. Caylin also co-chairs the firm's Diversity and Inclusion Committee.
Prior to joining Jordan Ramis PC, she served as stream flow restoration director for The Freshwater Trust, the nation's oldest water trust. In that role, she developed water use agreements with private landowners, conducted due diligence on water rights and property ownership, and oversaw water right transfers for agricultural users. She has also worked on developing state water policies that fund irrigation efficiency projects and achieve water quality and streamflow targets.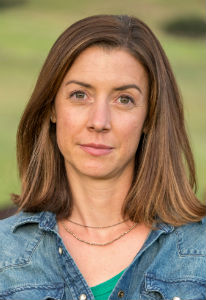 Cory Carman, Owner, Carman Ranch
Cory grew up in the isolated mountains of Northeastern Oregon as the 4th generation in a cattle ranching family. After returning in 2003, she came to understand that cattle could be one of our best tools in fighting climate change and growing healthy food. She started Carman Ranch Provisions, a company focused on finding market outlets for the livestock raised in a way that builds soil health. The brand has grown to include some of the best grassfed producers in the Northwest and along with Carman Ranch's customers, investors and producers share the core values of building a new type of food system that can sequester carbon, improve nutrient density in food, and support rural communities. She and her three kids call Wallowa County home.
In addition to her nonprofit experience, she has worked on water and natural resource issues in the public and private sectors.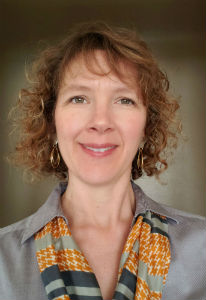 Leigh Geschwill
, Owner, F & B Farms and Nursery
F & B Farms and Nursery is a diversified 3rd generation farming and nursery operation in the Willamette Valley–raising hops, grass seed, specialty seed, row crops and hazelnuts. The nursery ships bedding plants and organic edible starts to independent garden centers around the Pacific Northwest.
Leigh is the Wholesale Sales Manager at the nursery. She wears many hats including marketing, forecasting, cost accounting, HR, and shipping. Leigh enjoys producing quality plants that consumers can be successful with.
At an industry level, Leigh is deeply involved with the Oregon Association of Nurseries, serving on the Board, Executive Committee and currently as Chair of the Government Relations Committee. She thoroughly enjoys advocating for Oregon's natural resource industries. She also serves on the ODA's Nursery Advisory Committee and on the national Horticultural Research Institute Board of Trustees.
At home, Leigh enjoys travelling with her husband, Fred, and daughter, Alex. A hands-on kind of person, Leigh also enjoys cooking, crafting, and gardening. She would always rather be outdoors, and likes swimming, scuba diving, and horseback riding as well.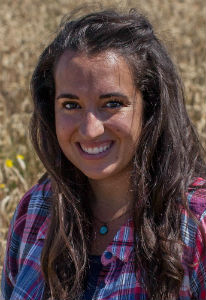 Mallory Phelan, Executive Director, Oregon Aglink
Growing up in Albany, Mallory spent high school summers playing basketball and driving a tractor raking grass straw on farms around the Mid-Willamette valley for her dad's straw business. She studied Global Business, Spanish, and Entrepreneurship at the University of Portland. After graduation, she lived and worked in South America, teaching English in the Sacred Valley in Peru.

Upon returning home, she began working for Oregon Aglink, a nonprofit agriculture association with a mission to grow Oregon agriculture through education and promotion. Mallory was the first coordinator of the Adopt a Farmer program, which she grew to double in size in two years. She then became the Director of Operations, overseeing outreach programs and managing fundraising activities for the organization.

In 2017, she was named Executive Director. Mallory's favorite part of working at Oregon Aglink is the relationships she has with Oregon's natural resource industry. She also serves on other boards, including Oregon Women for Agriculture and Oregon Ag Fest, as well as the advisory committee for the OSU College of Agriculture's Leadership Academy. She graduated in Class 2 of REAL Oregon. In addition to agriculture, Mallory also loves spoiling her nieces, traveling, baking, her dog Drex, and the Portland Trail Blazers.


Questions? Contact us at marketing@jordanramis.com.
Tweet